Skip Navigation
Website Accessibility
Babylock Ballad
Thank you for ordering. ron@creativesewingshops.com
Please call the store if you need help.
845-623-4313
Monday to Thursday 10-6
Friday and Saturday 10-5
Call or email to order items not in stock.
All purchases over $50
SHIP FREE* $10 flat shipping on all others

*Cabinets and Machines excluded, see descriptions for freight options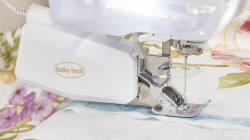 COMPACT DIGITAL DUAL-FEED SYSTEM
With the new Compact Digital Dual-Feed System you will have 7.0 mm clearance for stitching on multiple layers or high loft fabrics. A total of 36 utility and decorative stitches can now be used with this foot.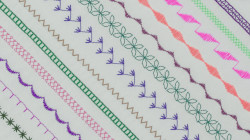 771 BUILT-IN STITCHES
With 771 built-in stitches, you'll have many creative options. From numerous utility stitches to decorative ones, you'll find something for every project.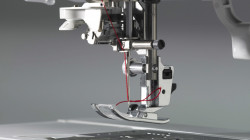 NEVERMISS™ AUTOMATIC NEEDLE THREADER
The NeverMiss Automatic Needle Threader does exactly what it promises. It's never been this fast or easy - the Ballad threads your needle with little more than the push of a button.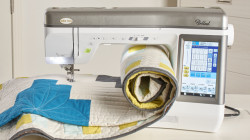 LARGE THROAT SPACE
Comfortably quilt with the Ballad's large throat space. 11.25″ to the right of the needle leaves room for thick projects and bigger quilts.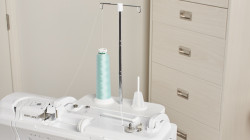 TWO-THREAD SPOOL STAND
Easily attach this stand to the top of your machine to add two additional spools or large cones of thread to make switching thread colors quicker and easier.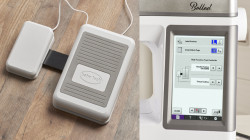 MULTI-FUNCTION FOOT CONTROL
Start and stop your sewing with the main foot control and perform two convenient functions with the heel tap feature and side pedal. You can program the functions for this accessory through your machine.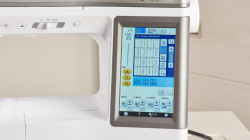 LCD COLOR TOUCH SCREEN
Clearly see the details of every stitch. This large color LCD touch screen measures 7" diagonally and shows up to 260,000 colors. You'll get a bold, vivid display of your chosen stitches, machine settings and more.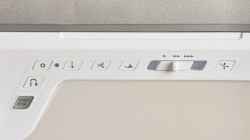 PUSH BUTTON FEATURES
Convenient push button features give you more freedom to focus on your project. Raise and lower the needle or presser foot, cut threads, reinforce stitches and thread your needle with the push of a button.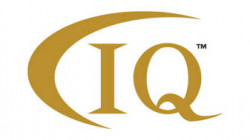 BABY LOCK IQ TECHNOLOGY™
Baby Lock IQ Technology is what makes Baby Lock machines so smart and efficient. IQ Technology works with the "brain" of your machine to help achieve exactly what you desire.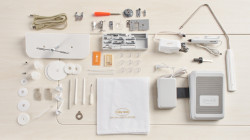 INCLUDED ACCESSORIES
The Ballad comes with 13 feet and lots of other great accessories to help you create. For a full list, refer to the machine manual.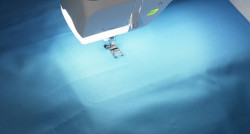 ENHANCED STADIUM LIGHTING
Illuminate your fabric with 10 inches around the needle. You'll see every detail of your project. Plus, the bright LED lights last longer so you won't worry about changing light bulbs.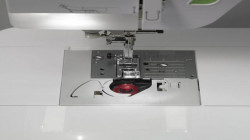 QUICK-SET, DROP-IN BOBBIN
With a drop-in bobbin, getting ready to sew is easy. When you need a new bobbin, simply drop it in and go. Your machine will put the thread right where you need it.