Skip Navigation
Website Accessibility
Babylock Alliance Embroidery
Thank you for ordering. ron@creativesewingshops.com
Please call the store if you need help.
845-623-4313
Monday to Thursday 10-6
Friday and Saturday 10-5
Call or email to order items not in stock.
All purchases over $50
SHIP FREE* $10 flat shipping on all others

*Cabinets and Machines excluded, see descriptions for freight options



The Baby Lock Alliance single-needle, free-arm embroidery machine lets you embroider easily in tight quarters and even on three-dimensional projects. Its narrow embroidery arm and specially designed small hoops and frames take your embroidery places not possible with other machines - inside pockets, sleeves, even embroiderable stuffed animals!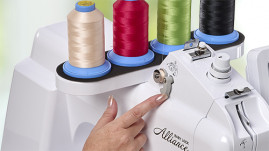 Quick-Set, Built-in Bobbin Winder
The Alliance bobbin system has an automatic bobbin winder with an independent motor. The winder seat holds the thread in place and stops automatically when the bobbin is full.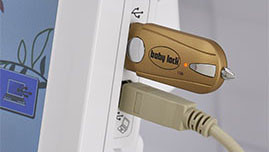 2 USB Drives (1 Type A, 1 Type B)
Use USB connectivity to quickly import designs to your machine from a computer, flash drive or CD-ROM drive. The Alliance USB drives support multiple design software formats.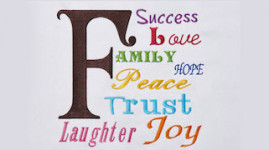 25 Built-in Fonts
25 built-in, editable fonts to help you make every project unique, including a Large Floral Alphabet, Greek Letters, Large Applique? Alphabet, and a Baby Lock exclusive font.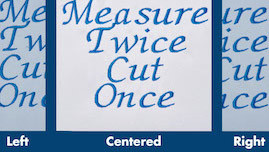 Multi-line Text & Justification
Now you can create multiple lines of text quickly and easily, without the need for constant rehooping. Plus, you can center or justify your text alignment to get precisely the look you desire.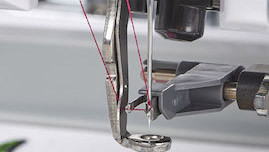 Automatic Needle Threader
Get the stitching started with worry-free threading. The automatic needle threader puts your thread through the needle so you are ready to begin stitching.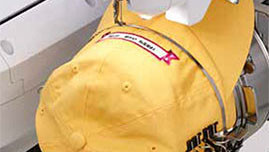 Optional Cap Hoop and Cap Set
Embroider caps with speed and ease with this cap frame for your multi-needle embroidery machines. With additional cap frames, you can save time by having several caps hooped and ready to snap-in.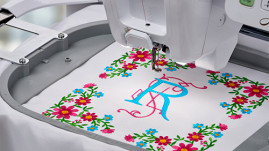 Baby Lock IQ Technology Large Embroidery Field
In addition to its ability to negotiate tight spaces, the Alliance can expand its reach to an 8" x 8" hoop, giving the dedicated home embroiderer or business startup room to create.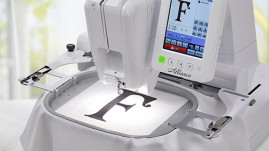 Baby Lock IQ Technology Embroider at 1,000 SPM
Embrace larger, multicolored designs and watch them stitch in no time! The Alliance reliably works up to 1,000 stitches per minute.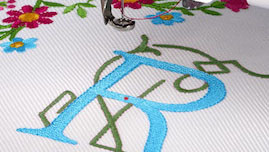 Needle Beam for Embroidery
The Needle Beam highlights your needle position so you know exactly where your embroidery will start. That means perfect placement every time.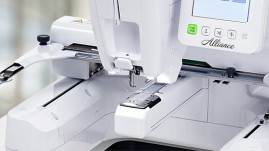 Single-Needle, Free-Arm Embroidery
With its single needle and free arm, the Alliance is built to embroider items and three-dimensional spaces, such as inside pockets, embroiderable stuffed animals, or even shoes.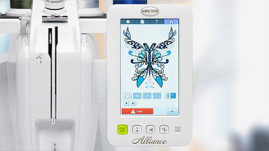 TruView™ LCD Color Touch Screen™
This high-definition color touch screen brings your embroidery designs to life. It displays over 260,000 colors, providing a bold and vivid image to aid in editing and perfecting each design.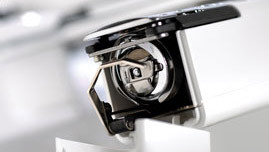 Convenient Bobbin System
This front-loading bobbin system with a vertical hook makes bobbin changes a cinch. You never have to remove your embroidery hoop.